Invisalign is a type of clear aligners that are used to treat as an orthodontic device; they are a transparent and plastic form of invisible braces used to adjust misaligned teeth. Invisalign is one of the 27 clear-aligner products which are on the market.
Invisalign aligners are the clear alternative to braces. These clear aligners are the virtually invisible way to improve your smile using a series of custom-made removable aligners that gradually move your teeth to the ideal position.
How does Invisalign® work?
Initially, your orthodontist will take photos, X-rays, and digital scans to help create your treatment plan.
These records along with the treatment prescribed by your doctor are then used to create a customized 3D treatment plan just for you. With the 3D treatment plan, you'll be able to see the final position your teeth are predicted to reach after treatment.
This treatment plan is used to develop your customized aligners and also estimate the likely length of your treatment.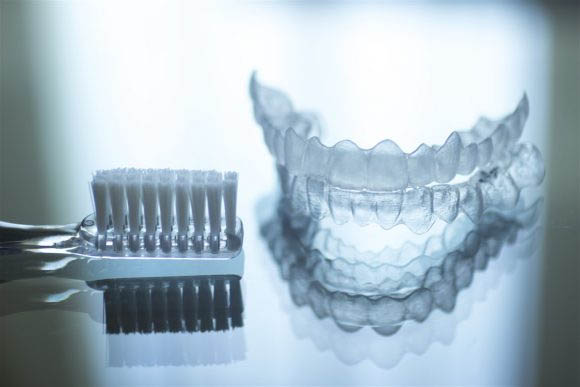 What are some of the benefits of Invisalign® treatment?
Invisalign® aligners help you smile better without having to worry about anyone noticing them. You don't have to go through wires and metals that make you conscious.
Invisalign® aligners are removable making it easier for you to clean your teeth and maintain good oral hygiene.
If you have a special occasion coming up, you don't have to worry as you can conveniently take your aligners out for that time and put them back when the occasion is over.
You can eat and drink whatever you want; continue your favorite activity or sport.